"At NSAHouston, we believe "audiences are born everyday" and that the more we support each other's success the more we all grow and prosper. Our founder, Cavett Roberts, taught us, "You don't split the pie up into smaller pieces – you grow the pie!" If this approach fits for you, then come see what we have to offer that could help you (and us) achieve goals better than we may have imagined possible. (Please check out new 3 min NSA video to the right.) " – Dr Rob Pennington, President NSAHouston 2013-14
Join us Tuesday, December 17, 2013 for our 2013 Holiday Party.
Unplug and de-stress at the NSAHouston Holiday Party.
Join us for a casual evening celebrating the holiday season, and taking a break from the busyness of life.  See old friends, make new ones, network, catch up, be inspired, learn some secrets of success and enjoy a nice, casual, relaxing evening.
6:00 pm – 9:00 pm Central Time
Hors'deuvres provided
Cash Bar Available
Free for All Access Pass (& Academy) + 1 Guest.  All others $25
The Tasting Room – Uptown Park
1101-18 Uptown Park Blvd.
Houston, TX 77056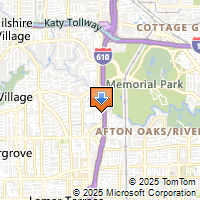 But the biggest deal, one we hope you can't refuse, gives all of us the absolute biggest bang forour business buck is our new All Access Pass.  The All Access Pass for January to June is exclusively for NSA Members ($200), for those approved for our Affiliate Speakers program ($250) and comes included for those in our Speakers Academy.
Pay once and everything – all year is free, along with unique benefits only for those with the All Access Pass.  You will receive $5000 worth of benefits that includes: all monthly meetings for a year, recordings of meetings, lunch with speaker and chance for more private dinner with speaker, access to future Houston conference contact information for 5 years, listing and promotion in upgraded NSAHouston website, monthly networking/mastermind opportunities, 3 guest passes for friends at member early bird prices, an All Access Pass online LinkedIn group and even more benefits to come reserved just for those who recognize such a fantastic bargain and sign up now!